Ihr wisst ja Bescheid: Steel Cage Match um den NEW World Heavyweight Titel, großes Turnier um die NEW World Tag Team Championship – und ein paar Überraschungen haben wir natürlich auch noch parat. Könnte das NEW-Wrestling-Jahr noch besser starten? Wohl nicht – und das wollt ihr doch sicher nicht verpassen! Wie immer gibt es noch ein Ticketkontingent an der Abendkasse – wir freuen uns auf euch!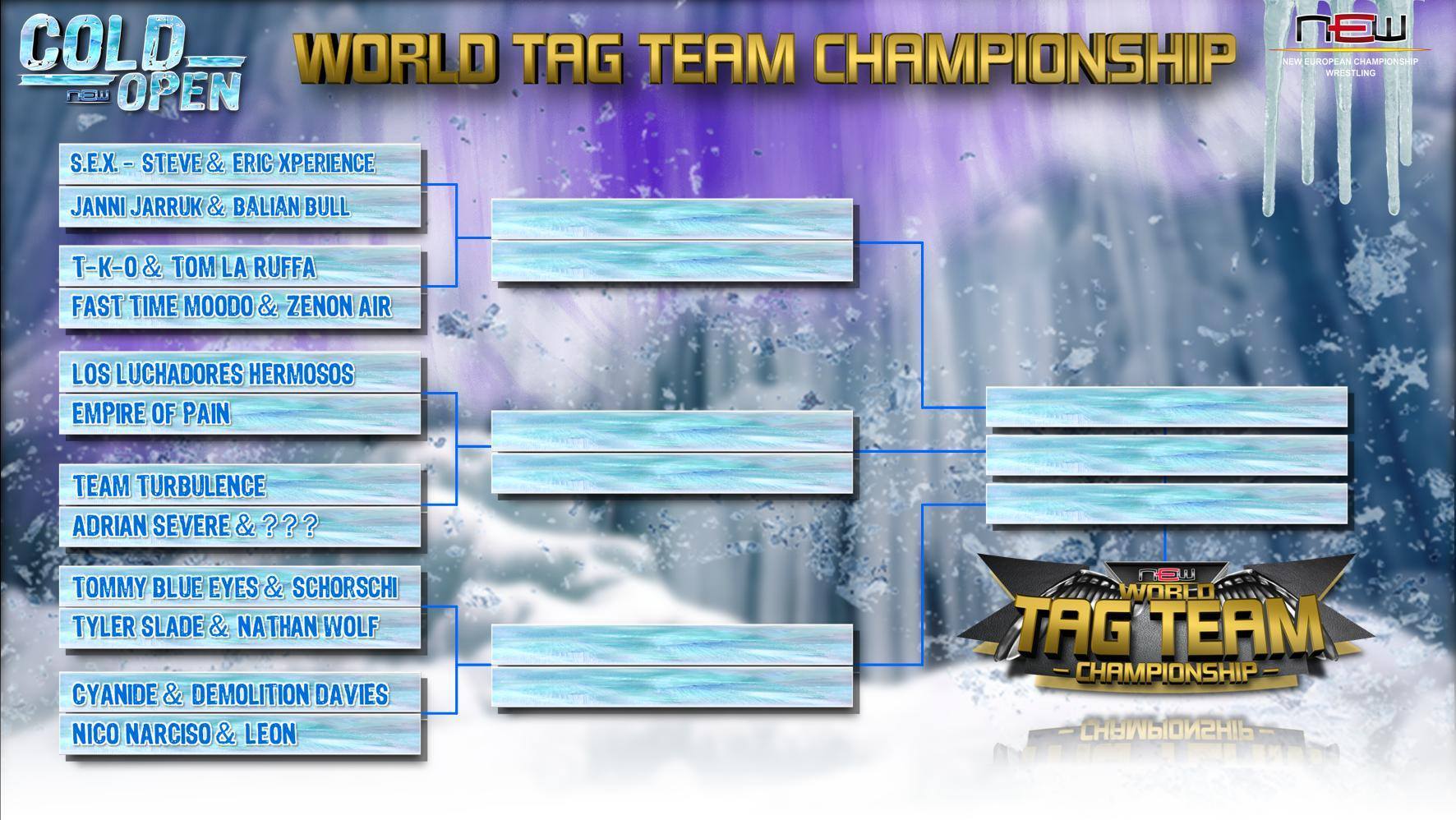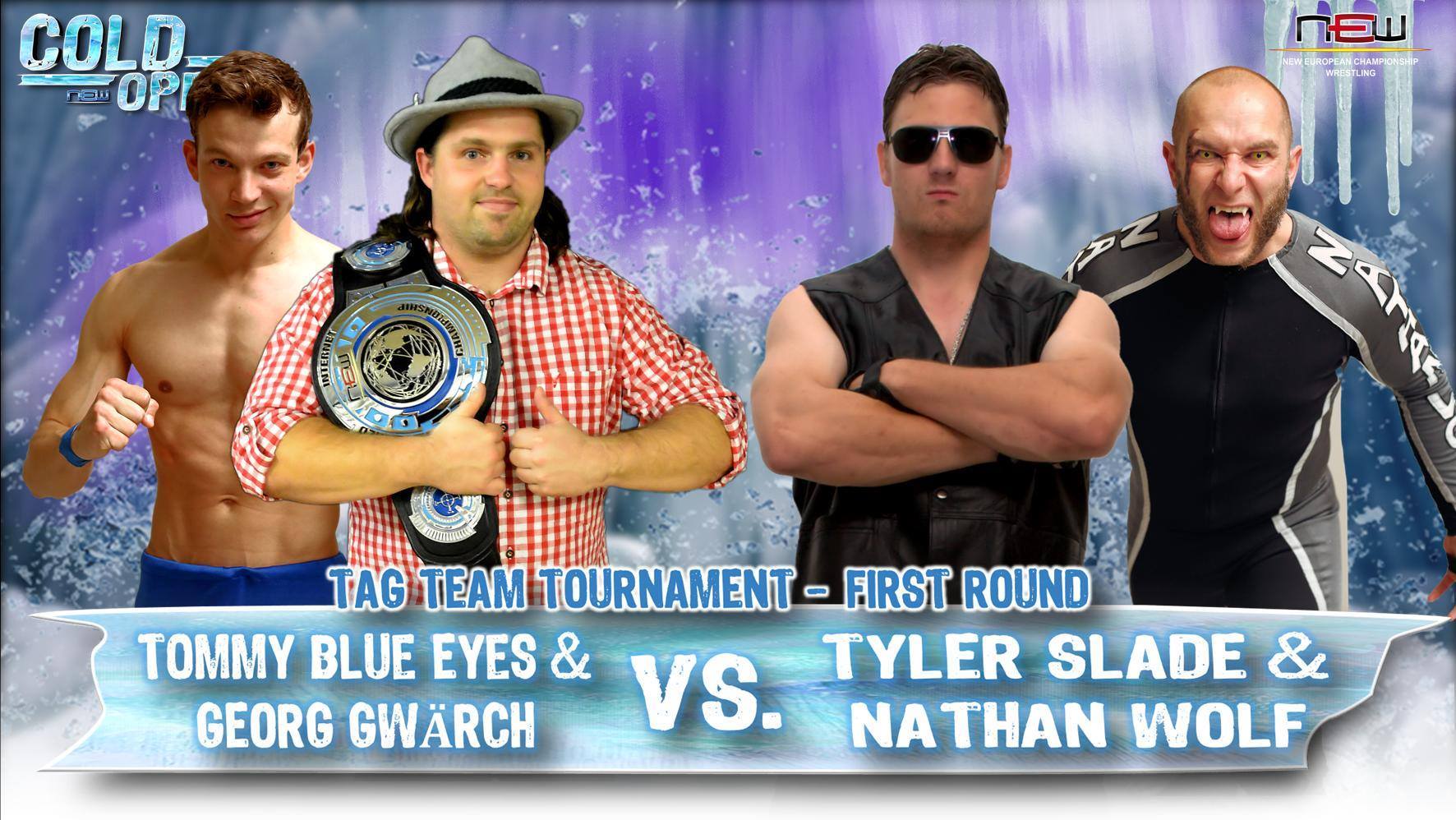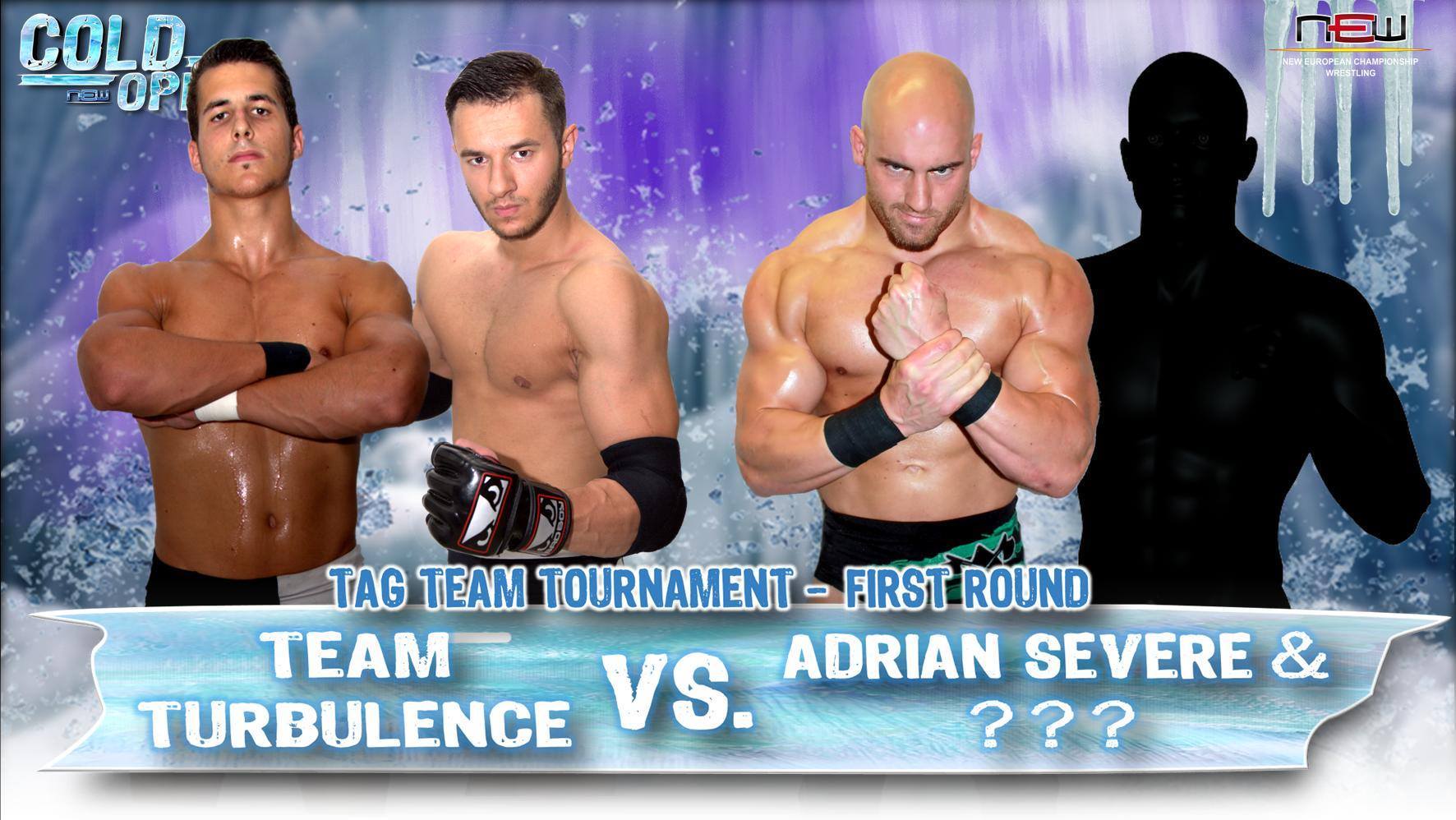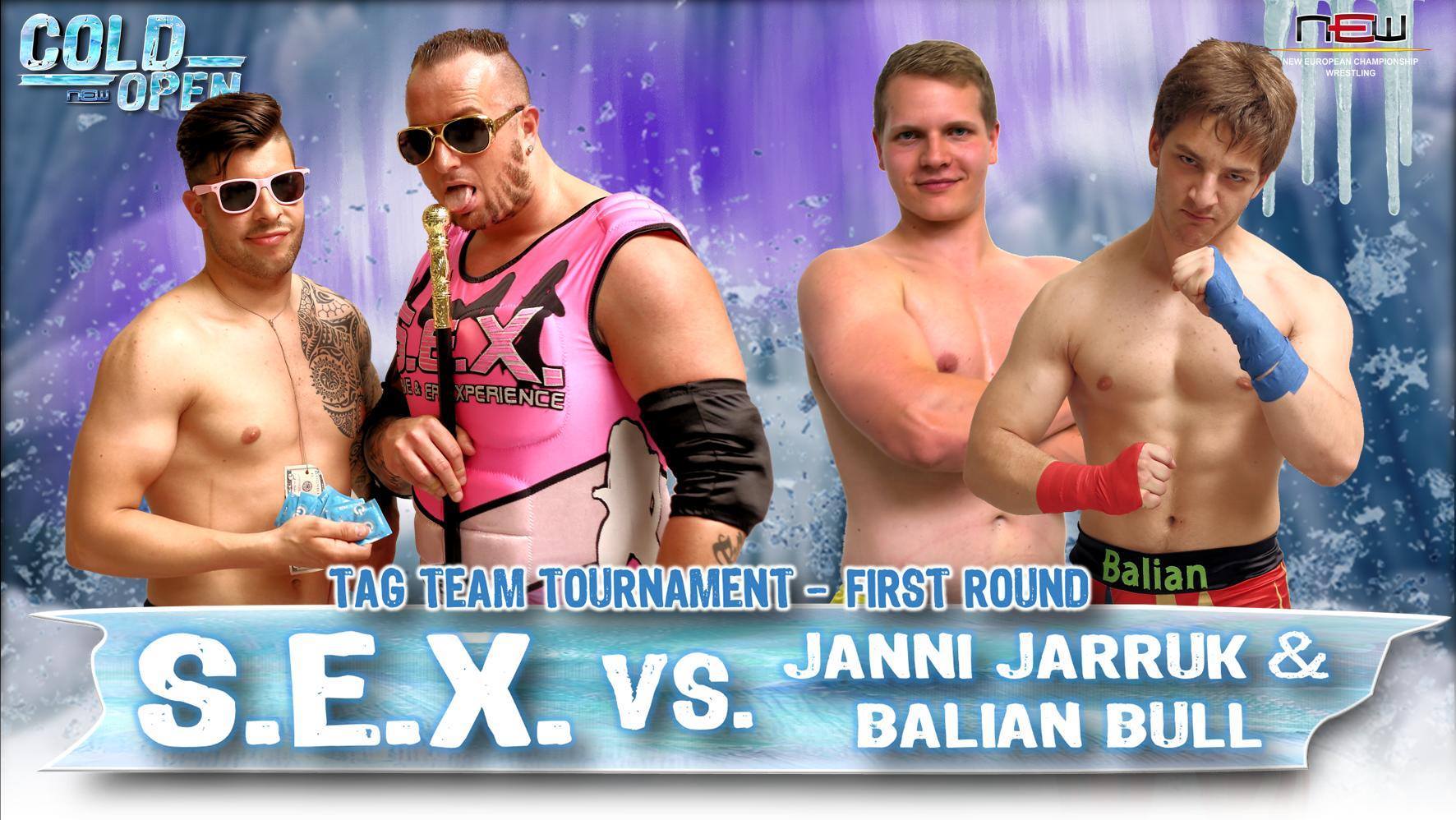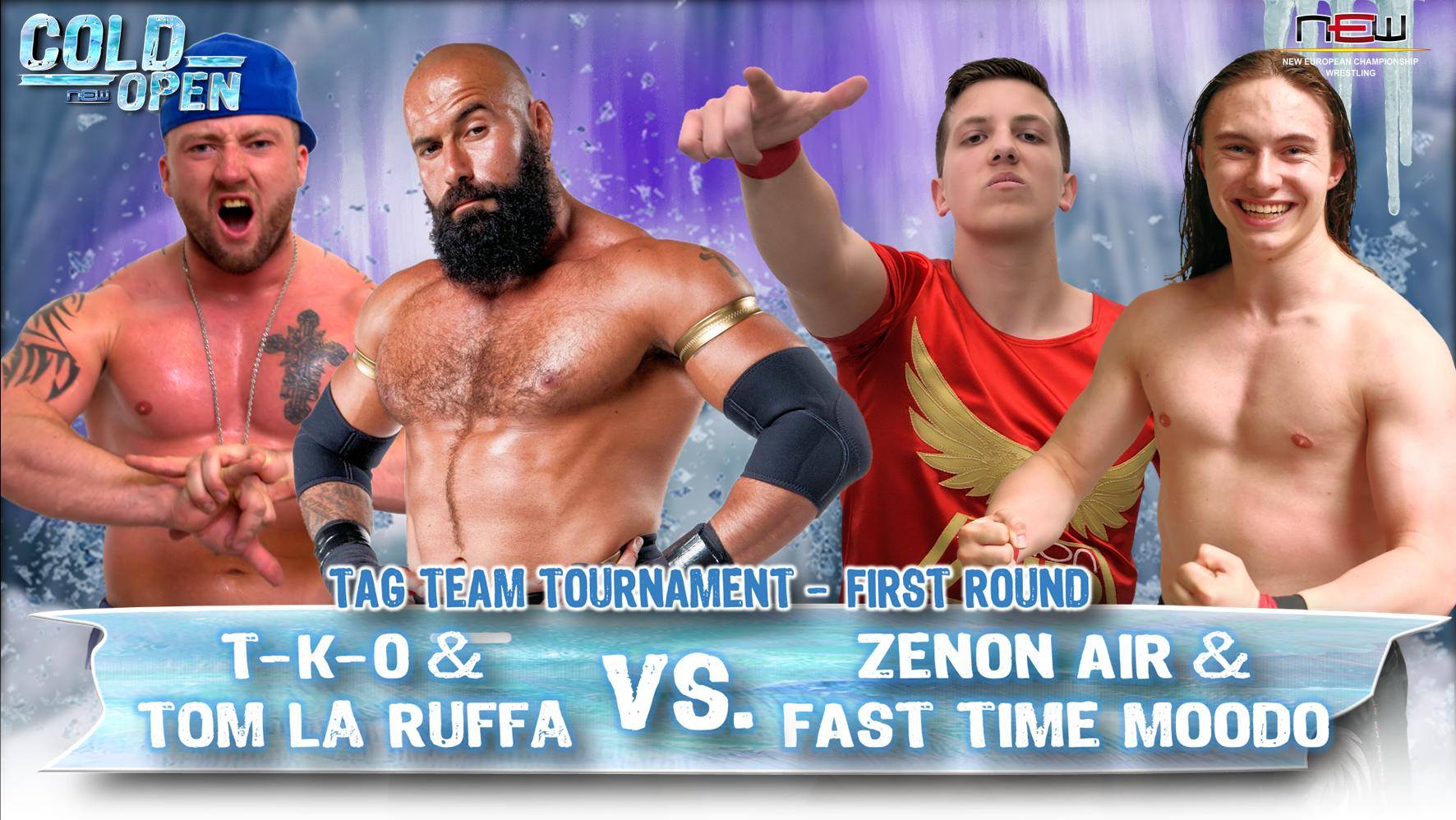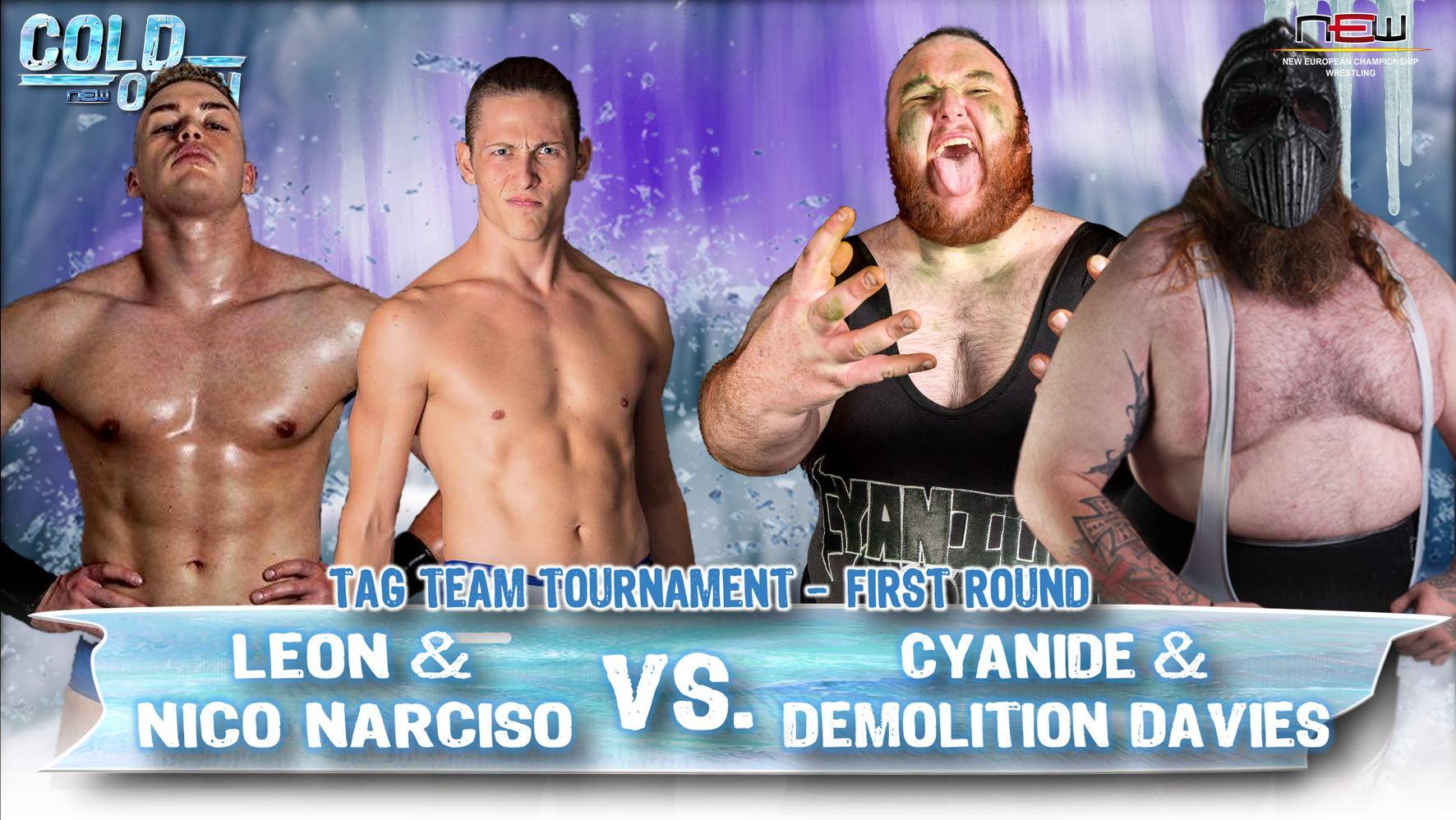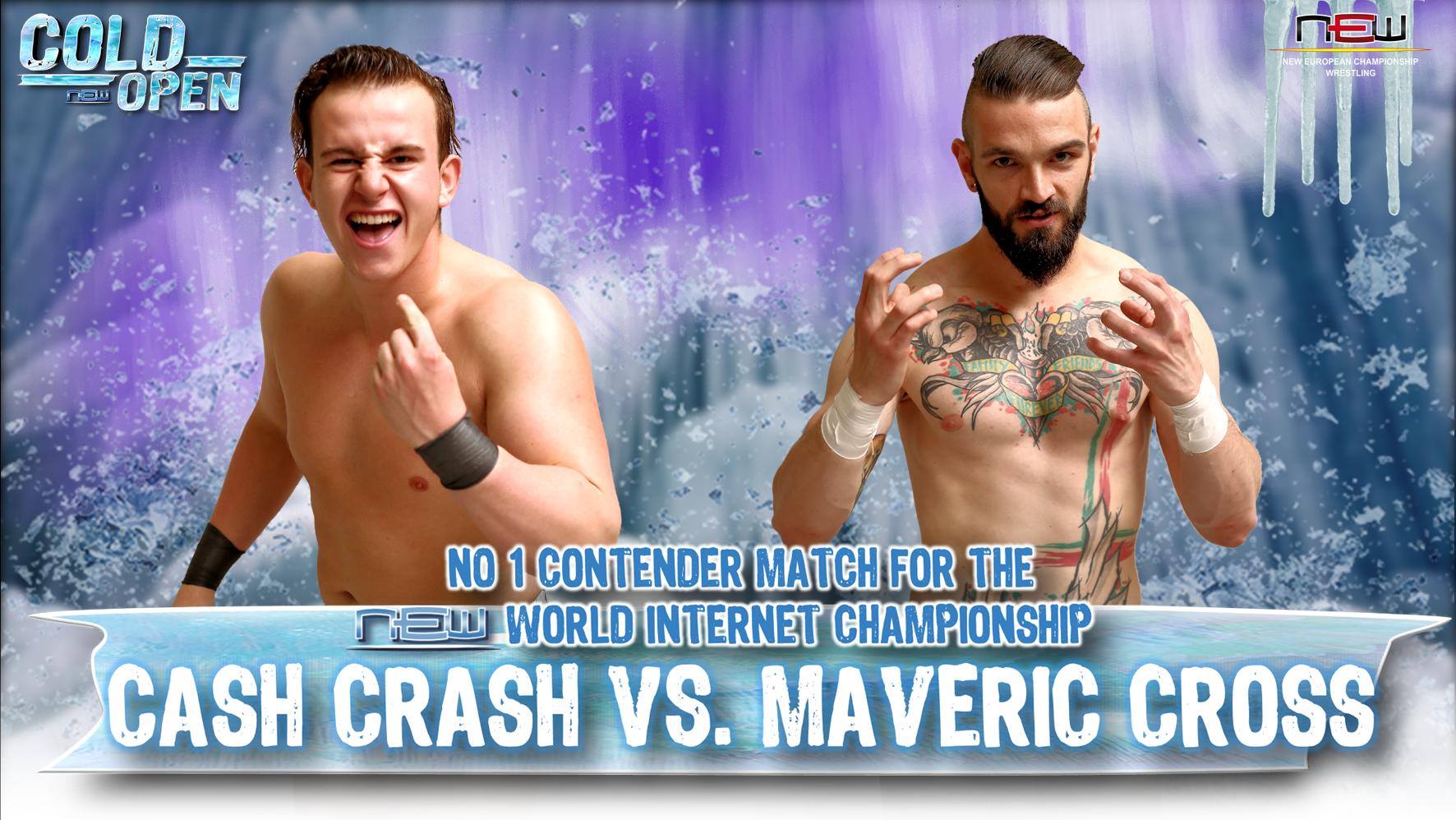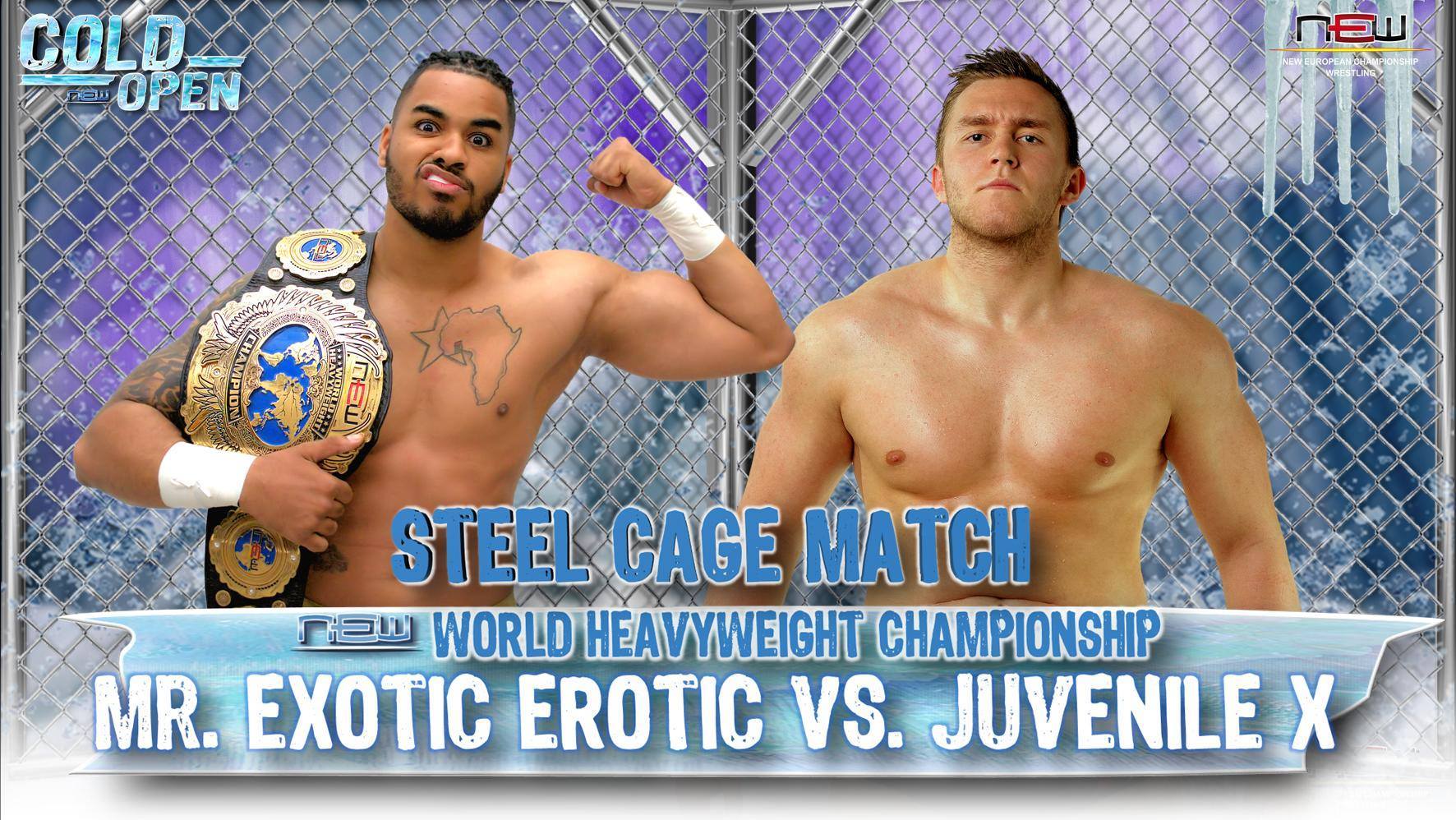 Der nächste NEW-Event Cold Open ist ein Doppel-Event und findet am Freitag und Samstag, den 27. und 28. Januar, im HotSpot in Heßdorf statt.
Matchcard Freitag Cold Open : NEW World Tag Team Championship Turnier Erstrunden-Matches:
Bisherige Matchcard Cold Open:
NEW World Heavyweight Championship
Steel Cage Match
Mr. Exotic Erotic vs. Juvenile X
NEW World Tag Team Championship Turnier
Erstrunden-Matches:
T-K-O & Tom La Ruffa vs. Fast Time Moodo & Zenon Air
Adrian Severe & ??? vs. Team Turbulence
Demolition Davies & Cyanide vs. Nico Narciso & Leon
S.E.X. vs. Janni Jarruk & Balian Bull
Tommy Blue Eyes & Georg "Schorschi" Gwärch vs. Tyler Slade & Nathan Wolf
Empire Of Pain vs. Los Luchadores Hermosos
Eintritt für Kinder und Jugendliche bis 14 Jahre bei allen Events in Begleitung eines Personensorgeberechtigten. Ab 14 Jahre ohne Begleitung.
NEW-Events 2017 (Änderungen vorbehalten):
Fr. 27.01.17 und Sa. 28.01.17 NEW "Cold Open"
Sa. 04.03.17 NEW "Retribution"
Sa. 01.04.17 NEW "No Regrets"
Sa. 29.04.17 NEW "EXTREME VI"
Sa. 03.06.17 NEW "WAR"
Sa. 01.07.17 NEW "Deadline"
Sa. 05.08.17 NEW "Pride and Honor"
Sa. 02.09.17 NEW "Snakepit"
Sa. 07.10.17 NEW "Hoch Explosiv VII"
Sa. 04.11.17 NEW "OTS"
Sa. 02.12.17 NEW "Internet Wars"
Video on Demand mit vollständigen NEW-Events unter
www.vimeo.com/newwrestling
.
Anfahrt zum N.E.W. HotSpot: Autobahn A3 / Ausfahrt Erlangen-West, direkt an der Autobahnausfahrt im neuen Gewerbepark Heßdorf, unmittelbar neben dem Best Western Hotel
Wrestlingschule / Pro Wrestling School:
www.prowrestlingschool.de